September 9, 2022
By: Nicole Jones-Gerbino, President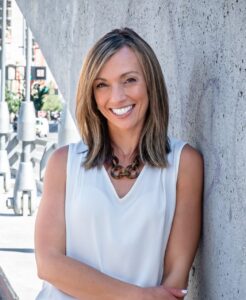 Nicole Jones-Gerbino is the President of PBS Radiology Business Experts and has over two decades of experience in radiology practice management, revenue cycle leadership, and operations across large practices and health systems. As President, she oversees strategic growth, business development, client relationships and performance from coast to coast. Her tenure in radiology leadership includes working with physicians and health systems to grow practices and help them become more profitable. Her health system background includes development of large multi-specialty networks, helping providers navigate regulatory and reimbursement challenges to improve their financial outlook. She has served on various compliance and state regulatory boards and has served as president of the RBMA California Chapter.
Advocacy on behalf of the private practice group used to be so much simpler, didn't it?
Less consolidation, more transparency into fee methodology, fewer considerations in the market, fewer cuts to the valuation of CPT codes by Medicare and other payors, the list goes on…..
Today, being a non-clinical advocate in the radiology space takes on many forms. Engaging as someone who has been both a radiology practice leader responsible for areas from start-up growth to revenue and everything between; and a partner to physician groups nationally in the revenue cycle management space, I've seen evolution is slow at times and other times can turn quite rapidly.
With so much focus on political action, rallying our physicians, and writing opinions around the latest RVU cuts, when we hear the word "advocacy" we automatically go to these areas – and they are very important to be sure. This overview is focused on guidance in the communication we should exercise daily as radiology leaders, for the successful growth and financial advocacy of our radiologists.
How do we advocate for physicians to practice medicine and focus on delivering excellent clinical service, without losing their focus on the business of radiology and the complexities we face?
Practice leaders must see themselves as a full advocate for their physician group including stewards of key hospital and community partnerships; overseeing financial performance and seeing around corners for their practice to continue growth. Communication across multiple levels is key.
Understand your audience:
Everyone within your group is going to have a slightly different agenda and most have different styles of communication. In the complex operations of leading a radiology practice, we can sometimes forget the most basic concept – "don't lose sight of the physicians' priorities". Are the members of your group feeling heard? Do they feel the fiduciary responsibility is being taken seriously by your leadership and vendors? Which members of your group are most financially driven? Who are the physicians that need to see the detailed numbers vs. the big picture strategy? Leveraging the strengths of each member of your group will help you meet them where they are in financial review, business decisions, and growth opportunities.
Don't lose sight of your practice's reputation in the community:
Too often, the online reputation of the radiology group, or specific feedback from patients, is lost in the shuffle. Although sometimes it can happen over time, be aware of how your patients are treated all the way from scheduling to billing – not just during their time in the office/hospital radiology suite. Take communications from patients seriously – they are taking the time to help your group improve the services being provided through their feedback. Hone in on weak points of your organization when it comes to service. Communicate with your patients if an experience was less than ideal. Hold your vendors and employees accountable to provide an excellent patient experience.
Show value to hospital partners:
Remain connected to your hospital partners, showing value wherever possible. Is your health system part of an ACO model? Demonstrating value-based care through appropriate utilization of imaging contributes to the larger goals of your hospital and can solidify the partnership. How is your group proactively measuring turnaround times, sub-specialty read services, and availability for key interventional services? How is your hospital measuring and providing feedback around your quality metrics? What are you showing your hospital partners to demonstrate the value you are providing to their system?
Don't lose track of what is most important to your hospital leadership. Keep a pulse on who else is "knocking on the door" at your hospital, including corporate radiology groups and teleradiology companies, to help you to best advocate for your group.
Promote communication between newer hired radiologists and partners:
As imaging market consolidation and teleradiology options continue to expand, so does the competition to the traditional radiology practice partnership model. Newly hired providers come in eager to make changes and leave their mark on the group, while partners may be hesitant to rock the boat with a change in contracts, vendors, or aggressive expansion. As practice reimbursements decline year by year, existing group members may become understandably reticent to make large changes without a guarantee of a profit win or substantial cost savings. A divide in politics and goals of the group can continue to widen and practice leaders must be cautious to avoid taking sides. Fostering the communication between leadership, physician executives/partners, and the newer radiologists is an intentional and ongoing process.
Don't create operational silos or operate your group in a "vacuum":
The business of radiology is constantly changing. As radiology leaders, proactive communication is key to adapting in our changing landscape.
Be your group's own advocate with insurance contracts. Don't rely on legacy payor contracts/matrixes – consistently evaluate what you are being paid. Keep an open line of communication with your payors and expect that they will try to change rates annually. Don't presume that what your group was paid 5 years ago is what you are still being paid, simply because you haven't seen a contract amendment. This may seem like a daunting task; however most billing systems are able to provide this information. Start with your group's top 10 payors for the top 20 procedures performed.
Be your own reimbursement advocate – learn as much as you can about where you stand in the market – are you in a rural area with additional incentives, are your payor market rates reasonable for the services you are providing, are you being compensated for call or other services you may be providing for your hospital partner?
Create regular outreach touchpoints with your vendors to take advantage of all new technology and service opportunities that you are paying for.
Communicate with others in the industry. RBMA promotes such wonderful sharing platforms and the depth of the knowledge base for both newer and seasoned professionals in the industry is unparalleled. Ensure your group is active in state radiological societies and stay abreast of state legislation for radiology including supervision requirements, screening coverage, and imaging center regulations.
Continuing to be a student of the industry, an active communicator within your group, and promoter of thoughtful growth will position you to be the best advocate for your practice.