July 14, 2022
By: Nicole Jones-Gerbino, President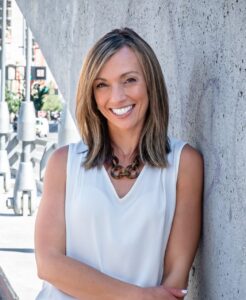 Nicole Jones-Gerbino is the President of PBS Radiology Business Experts and has over two decades of experience in radiology practice management, revenue cycle leadership, and operations across large practices and health systems. As President, she oversees strategic growth, business development, client relationships and performance from coast to coast. Her tenure in radiology leadership includes working with physicians and health systems to grow practices and help them become more profitable. Her health system background includes development of large multi-specialty networks, helping providers navigate regulatory and reimbursement challenges to improve their financial outlook. She has served on various compliance and state regulatory boards and has served as president of the RBMA California Chapter.

The road to finding the right Revenue Cycle Management partner can be challenging.
During years of leadership in growing specialty practices, I was also an outsourced RCM client – an advantage I apply today in the oversight of more than 1500 providers' revenue nationally. Some of the knowledge, experience and many lessons learned include:
Leadership Is Key:
Have the leaders of your current vendor walked in your shoes? Experience in practice management, physician group leadership and managing in-house RCM gives tremendous perspective to the value adds that an RCM vendor should provide. A few of these are: contract negotiation support, physician communication and quality reporting strategies.
Seek a company whose leadership team members have been revenue cycle outsource clients, industry advocates and practice leaders. This structure will be best poised to support your practice's operations with expertise of managing businesses, along with optimized revenue cycle management.
Specialization:
Is your current vendor well versed in your specific industry? A high volume, lower reimbursement per procedure specialty such as laboratory or radiology requires a far different billing strategy than a lower volume, higher reimbursement per procedure specialty such as orthopedic surgery.
While it can be tempting to go with the most popular, or advertised vendors who have the most market share, those diversifying into too many specialties can yield problematic results for clients. Your vendor should understand the nuances and regulatory requirements specific to your specialty to avoid revenue loss.
Balanced Automation:
What are the most important areas of the revenue cycle for your practice? Hospital, joint venture, and patient relationships should be treated with care, attention, and automation where appropriate.
Your vendor should leverage a dynamic claim scrubbing software to send out the most accurate and clean claims. This will minimize the average time for the payor to pay by avoiding denials or initial claim rejections. Ask your vendor what types of automation are leveraged by their company. Automation can result in very positive and consistent cash flow in the revenue cycle when utilized appropriately with skilled staff to supplement critical areas.
Prevention Over Reaction:
What is your current vendor doing to provide your practice proactive feedback around denial prevention, quality reporting and documentation opportunities, and payor contracting strategies?
A vendor's philosophy should include taking an active role in the education and ongoing support of clients' success in quality reporting programs. This philosophy is critical in avoiding penalties and to maximize incentives. Ongoing education, auditing and communication are key to success.
Ensure that you are taking a partnership role in preventing denials. Ask to see denial trending report – your vendor should provide you with the trends for controllable loss denials – authorization, eligibility, medical necessity related – and trending for your practice locations and modalities. Trends by payor are critical to understand during payor contract negotiations.
Partnership, Always:
Do you have a trusted relationship with your RCM vendor and transparency into their work? Are they candid when there are issues or obstacles? Are you able to easily connect with any member of their Executive Team?
Is the representative of the company assigned to your account knowledgeable in the industry? Do they have a solid understanding of how things move in their own company? Are they able to bring action for your practice if you have a concern?
Transparency to build trust is critical, achieved by consistent financial reporting, access into the billing software, and dashboard overviews of your book of business through business intelligence tools. Monthly meetings should occur to provide an overview of your revenue performance, to review your practice's concerns and questions, and to share industry updates.
Ensure that you have a resource assigned with your practice who is accountable and can help if there are issues – your RCM vendor needs a partner who can assist if report files are not received, something needed from a physician, or if there is a problem with a payor contract.
Consistent, Improved Performance:
Are your charges, payments, denials, and bad debt consistent and trending in the right direction?
Does your vendor communicate with you proactively about your practice's metrics?
Does your practice constantly field patient complaints?
How does your vendor respond when you bring them a question about their performance or metrics?
Discuss the KPI metrics most important to your practice with your vendor, and clearly outline your expectations. During the initial evaluation of vendors, seek a vendor who is metric focused. A skilled RCM vendor should analyze your metrics throughout the month to monitor the revenue health of your practice, providing feedback to your group and transparency into their performance.
This transparency, mutually agreed upon KPI metrics, partnership, and having the right leadership in place will help set your practice up for success in an outsourced RCM model.