April 7, 2022
By: Nicole Jones-Gerbino, President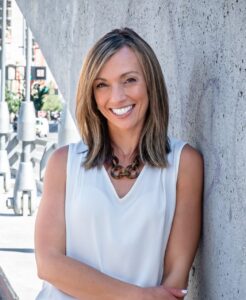 Nicole Jones-Gerbino is the President of PBS Radiology Business Experts and has over two decades of experience in radiology practice management, revenue cycle leadership, and operations across large practices and health systems. As President, she oversees strategic growth, business development, client relationships and performance from coast to coast. Her tenure in radiology leadership includes working with physicians and health systems to grow practices and help them become more profitable. Her health system background includes development of large multi-specialty networks, helping providers navigate regulatory and reimbursement challenges to improve their financial outlook. She has served on various compliance and state regulatory boards and has served as president of the RBMA California Chapter.

Just one of many compliments I can give my radiology industry colleagues is that we are a tenacious bunch.
From the Deficit Reduction Act in 2007, CMS Place of Service regulations, continued cuts to RVU values and the Medicare Fee Schedule, PQRS to MIPS, Appropriate Use Criteria and CDSM Implementation, market consolidation, and the current challenges in physician recruitment, the list of changes in the radiology landscape goes on.
The business of radiology is a complex environment – requiring a partner who can pivot along with the physician practice. Is your billing partner a trusted advisor?
Increased Use of Mid-Levels:
Challenges in recruitment mean new ways of leveraging physician assistants and radiology assistants to complete work and support hospital partner commitments. From interventional procedures, call coverage, and line placement, many groups have seen the benefit of adding extenders to their physicians.
Contracting/enrollment with payors and accurate documentation for these service providers is key for compliance and correct reimbursement.
Appropriate Use Criteria/Clinical Decision Support Mechanism Implementation:
Hospital partners are struggling with not only the technical rollout of CDSM tools used in the ordering process, but the training and behavioral changes required of the ordering physician. The groups seeing success here are those who partner with their hospital radiology and IT teams early, engaging in medical staff trainings and testing with their billing partners.
Testing and monitoring will be key in 2022 to avoid lack of payment on advanced imaging in 2023.
Teleradiology:
The population of Medicare beneficiaries has outpaced the number of radiologists entering the workforce over recent years, leaving some states with nearly 30% fewer providers* compared to patients who demand imaging services. Imaging interpretation across state lines is more prevalent than ever.
Hospital service level agreements and subspecialty needs are requiring the use of teleradiology contracts to cover radiology groups' needs far beyond night and call coverage. The flexibility is attractive to physicians, and enhanced technology certainly allows for this.
Critical to this process are billing partners who are nimble in their enrollment to comply with Medicare reporting and billing requirements.
Continued Consolidation:
A number of factors, including the shortage of radiologists, increased procedure volume and shrinking reimbursements have created one of the specialty's most challenging eras.
Leveraging value from scale allows practices who may be otherwise struggling, to maintain their profit margins, receive group purchasing and other reduced costs, receive contracting value, support in quality reporting, and benefit from administrative and strategic leadership that would otherwise not be available.
A billing partner who understands and has experienced these market trends is critical to a practice's reimbursement success.
The business of radiology continues to become more complex, with a lack of succession planning in many practices and RCM vendors.
Unique in outsourced RCM industry, PBS's leadership team members balance longevity and experience with fresh ideas and agility for our clients. We have been revenue cycle outsource clients, industry advocates, and radiology practice leaders. We bring the expertise of managing radiology businesses, walking alongside our clients.
*Resourced data: https://www.healthimaging.com